Brief History of Hitler's headquarters in Wolf's Lair
Having conquered Poland in 1939, Hitler already had the plan to conquer USSR on his mind as well. To help him realize this plan, he needed a headquarter close to the USSR border, so that he could efficiently manage the Germany-Russia war. This is when German eyes turned to East Prussia, a region that was inhabited mainly by Germans before the Second World War broke out, and Hitler's Wolf's Lair started to be constructed in Gierloz.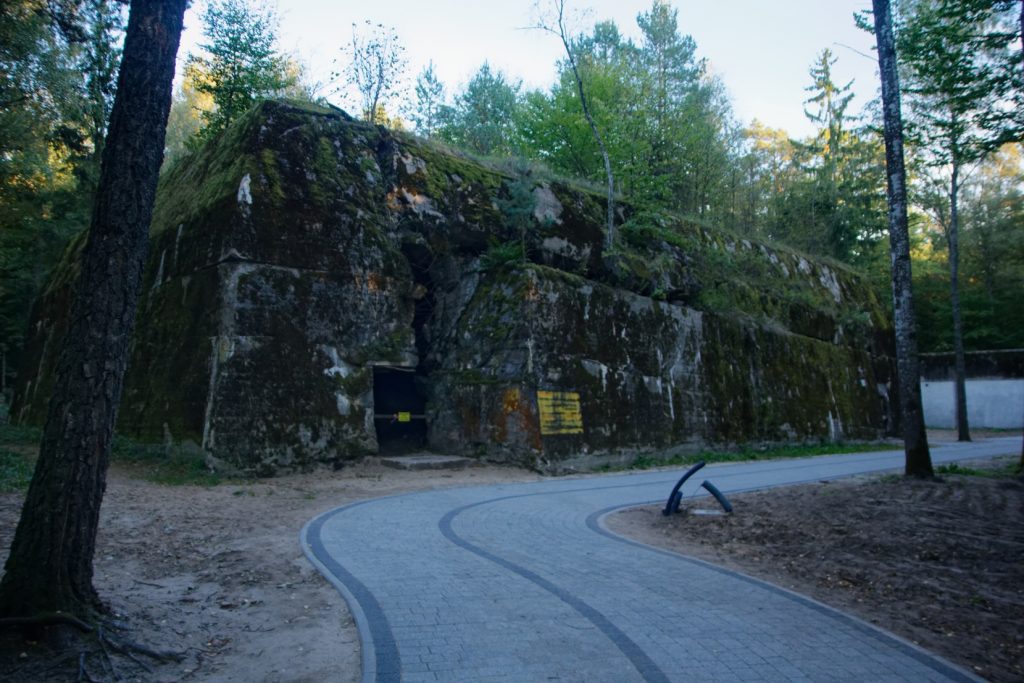 At first, Wolf's Lair in Poland was supposed to be a temporary Hitler's headquarters, as the war against the Red Army was predicted to end shortly. However, as they did not move east as fast as they expected, the headquarters was expanded and reinforced. It was even more reinforced in 1944, as Germany started to lose the war, but in fact, Hitler's headquarters in Gierloz has been never completed. It was partly destroyed in 1944 and 1945.
What will you see now in former Hitler's headquarters – Wolf's Lair in Poland
After the war, the site was cleared of mines, but the works did not end before 1955. Some of the remains were used at construction sites in or near Warsaw. What remained was shared with the public in 1959. It was at first an open-air museum – visitors could mainly see the remains of bunkers from outside. After the site was taken over in 2017, that changed a bit. Still, you mainly see the remains of the bunkers, but some interiors are also prepared to enter.
There is also a monument commemorating colonel Claus von Stauffenberg, who tried to kill Adolf Hitler in Wolf's Lair in 1944.
20 July plot – an assassination attempt on Adolf Hitler
The most notable event in Wolf's Lair that took place in Hitler's Headquarters in Gierloz was the assault on Hitler that was carried out by Claus von Stauffenberg in 1944 using the plan for the Operation Valkyrie. He placed a bomb in the room where Hitler had a meeting, but as a result of a series of coincidences, Fuhrer was only lightly injured.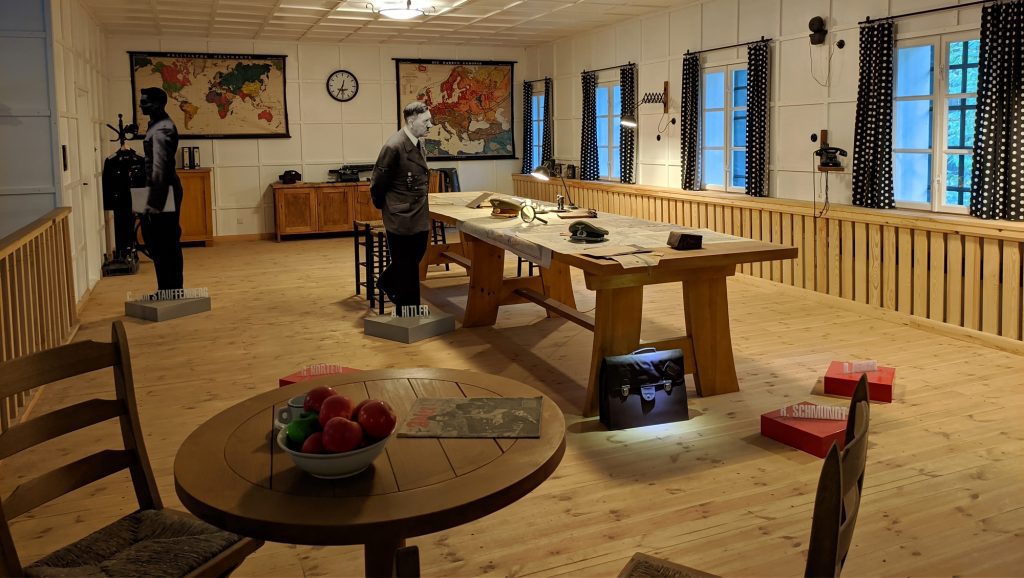 Getting to Hitler's Headquarters in Gierloz
With a car
Hitler's headquarters in Gierloz is a remote destination and is about 3 hours' drive from the nearest city – being that Gdansk, Warsaw, Torun or Bialystok. It would be difficult to visit it on a one-day trip, but I recommend staying in this area for a bit longer (especially during summer), as the area is full of beautiful lakes. It is also a good idea to visit Gierloz if you travel between Gdansk and the north-eastern part of Poland (Bialystok, Augustow, Suwalki)
Getting to Gierloz with public transport
Getting to Gierloz by public transport is not very difficult, but time-consuming. First of all, you need to get to Ketrzyn. Each of the surrounding big cities (Gdansk, Warsaw, Bialystok) has a direct connection to Ketrzyn, but depending on the departure place – it takes 2-5 hours one way. So it is advisable to book accommodation in the area. From Ketrzyn you need to take a bus to Gierloz (rare), take a taxi, or hitchhike (about 9km east)
Practical information on Hitler's Headquarters
Hitler's Headquarters' opening hours
From 1st of April until 30st of September Wolf's Lair is open 8 am to 8 pm
From 1st of October till 31 of March it is open 8 am to 4pm
Hitler's Headquarters tickets
In high season
A regular ticket costs 20 PLN
Reduced ticket (students) costs 15 PLN, children under 6 free entrance
In low season
A regular ticket costs 15 PLN
Reduced ticket (students) costs 10 PLN, children under 6 free entrance
Parking costs 15 PLN/camper, 10 PLN/car 5 PLN/motorbike
Practical tips
The ticket may be paid with cash or a card at the entrance, and there is no time limit for the sightseeing. You may visit the place on your own or hire a guide at the parking. If you travel with a dog, you may take him on-site provided it is kept with a leash and wears a muzzle.
It is advisable (not necessary though) to have a headlamp and mosquito repellent. Reserve 3-4 hours to see the place thoroughly.
Guides may be contracted at the parking. Guided tours in Wolf's Lair are available in English, German, Russian, Italian and French, and cost 120-170 PLN, depending on the group size. If you don't decide on a guided tour, there are information boards around the site with information in English, German and Russian.